SEARCH BY
80-005-01
Workbench accessories | Soder-Wick (desoldering braid)
Soder-Wick 80-1-5 0,8mm/1,5mt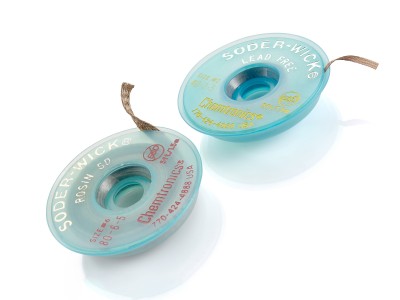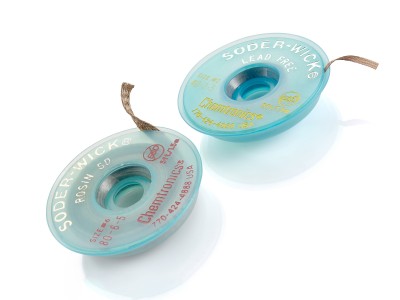 Soder-Wick®, the world's leading brand of desoldering braid, is the fastest, cleanest and safest braid in the industry. It significantly reduces rework/repair time and minimizes the risk of heat damage to the board. Its geometrically precise weave design allows for maximum capillary action and solder capacity. Soder-Wick® desoldering braid optimizes heat transfer through the braid and into the solder joint, resulting in faster wicking action than any other competitive braid. Minimal flux
residue on the board speeds ups the cleaning process, or eliminates it entirely.
Soder-Wick® desoldering braid is available in various widths, lengths and flux types. Applicationspecific sizes allow for precision solder removal in a flash.
Documents
Related products
Article code
Family
Category
Full description
60-005-04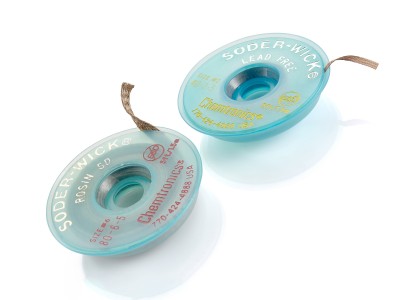 Workbench accessories
Soder-Wick (desoldering braid)
Soder-Wick 60-4-5 2,8mm/1,5mt
80-BGA-5-5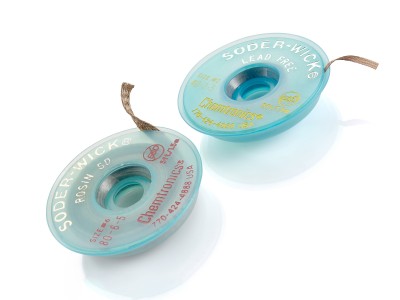 Workbench accessories
Soder-Wick (desoldering braid)
Soder-Wick 80-BGA-5 1,5mt
80-005-02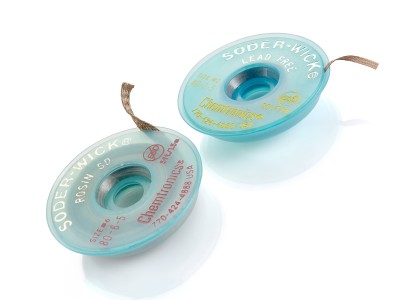 Workbench accessories
Soder-Wick (desoldering braid)
Soder-Wick 80-2-5 1,5mm/1,5mt
50-100-03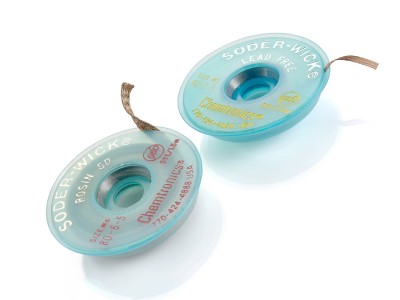 Workbench accessories
Soder-Wick (desoldering braid)
Soder-Wick 50-3-100 2,0mm/30,5mt
50-100-04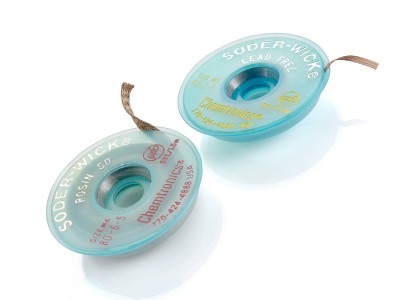 Workbench accessories
Soder-Wick (desoldering braid)
Soder-Wick 50-4-100 2,8mm/30,5mt
80-005-01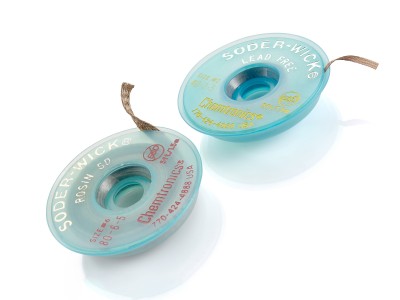 Workbench accessories
Soder-Wick (desoldering braid)
Soder-Wick 80-1-5 0,8mm/1,5mt
40-005-01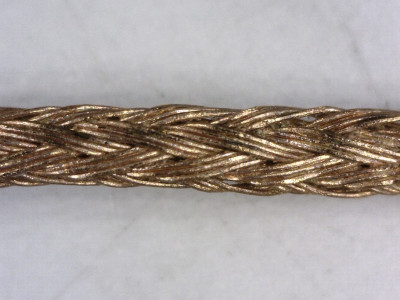 Workbench accessories
Soder-Wick (desoldering braid)
Soder-Wick 40-1-5 0,8mm/1,5mt
60-005-01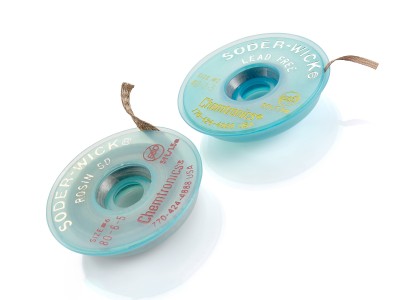 Workbench accessories
Soder-Wick (desoldering braid)
Soder-Wick 60-1-5 0,8mm/1,5mt