22/02/2018
Ideal-tek - Tweezer Kits
Ideal-tek offers a wide assortment of tweezer kits designed to match specific needs and applications.
Specific tasks include moving, gripping and manipulating fine wires, substrates, leads, components and other small parts too delicate, small or sterile to be handled by human fingers.
Typical applications include, but are not limited to, general laboratory and medical device applications, microscopy preparation, demanding sample handling, cleanrooms, precision manufacturing, electronic and watchmaking industries.
Visit
Ideal-tek tweezer kits
for more details on the complete range.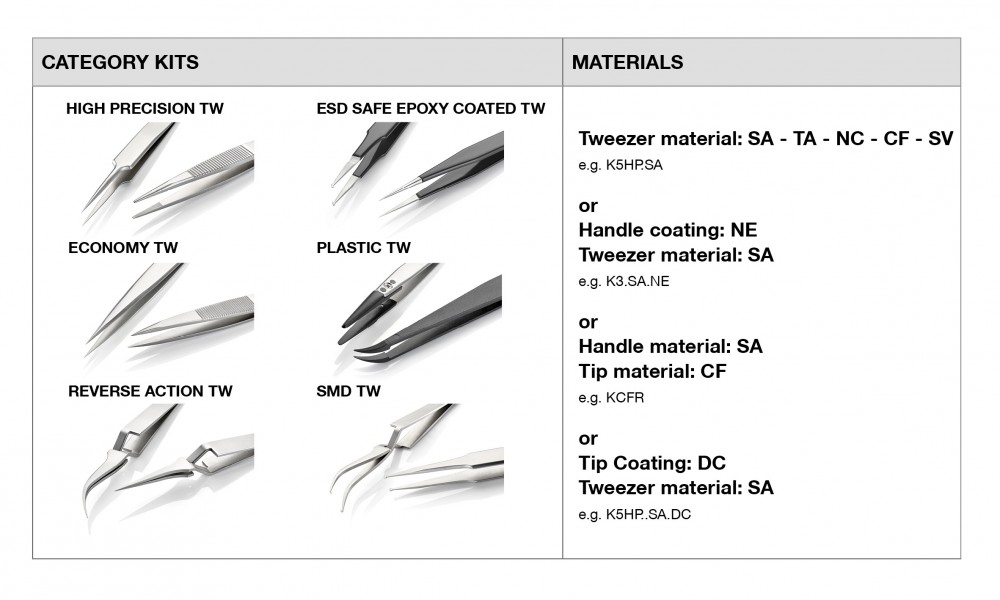 Contact us at
[email protected]
to receive more information on tweezer kits or any other Ideal-tek products.
(Ideal-tek Tweezer Kit Newsletter)