09/06/2022
Ideal-tek UV LED LOUPE
Ideal-tek UV LED LOUPE
Ideal-tek LE-003UV is the new high quality scale loupe with
8
Ultraviolet LEDs
revealing details which are invisible under white lights.
FEATURES
Magnification: 10x
Number of Ultra Violet LEDs: 8
Life time of LEDs: 10000 hours
Field of view: 30 mm
Wavelength of UV: 395 nm
Lens diameter: 30 mm
Number of lenses: 3 double lenses
Lens and scale material: glass
Metric scale: smallest graduation 0.1 mm, total measurable length 30 mm
Focus ring: yes
For more detailed information please read the
UV LED loupe datasheet
and
loupe leaflet
.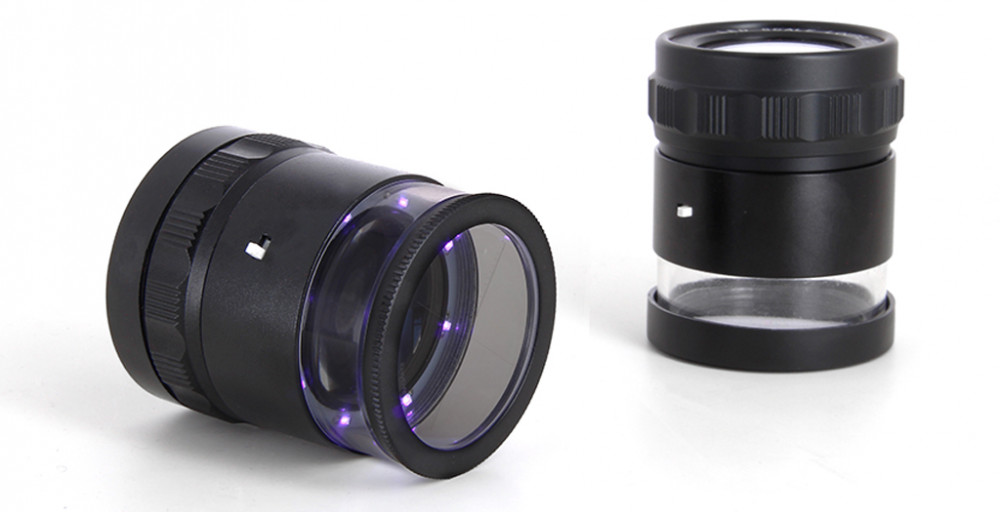 APPLICATIONS
Ideal-tek LE-003UV loupe is essential for identifying, reworking and positioning small parts while operating at 395nm. The UV LED lights can be used to examine conformal coatings, tiny cracks, dust and other particles on circuit boards, watch movements, weld integrity, holograms, documents, gem identification and any type of materials that fluoresces under inspection.
(Ideal-tek UV LED LOUPE Newsletter)