23/06/2022
Ideal-tek KDEMOA5-E Demotool
IDEAL-TEK HIGH PRECISION TOOL KIT for ELECTRONICS
Ideal-tek KDEMOA5-E is the new essential high precision hand tool kit for the Electronics market in A5 size. Ideal-tek 14-piece hand tool set features tweezers, cutters and pliers, probes and spatulas and provides professional grade solutions and durability. Ideal to assist end users with demanding and complex projects that require a variety of tools to efficiently carry them out.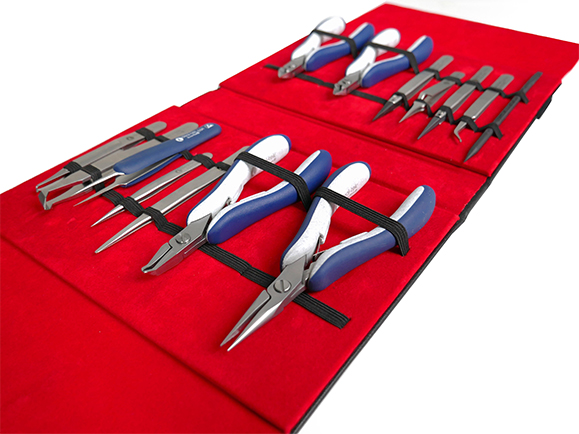 WHAT'S INCLUDED
CUTTERS AND PLIERS
ES5140.CR.BG
ES5542.CR.BG
ES5247.CR.BG
ES6024.CR.BG
CUTTING TWEEZERS
152.S.0
15A.C.0
HIGH PRECISION TWEEZERS
0C9.SA.0
2A.SA.0
REVERSE ACTION TWEEZERS
4X.SA.1
SMD TWEEZERS
SM111.SA.1
ESD RUBBER TWEEZERS
5.SA.DR.0
ESD REPLACEABLE TIP TWEEZERS
259CFR.SA.1 (Plastic tips)
71ZJ.SA.0 (Ceramic tips)
ESD PLASTIC PROBE AND SPATULA
MPT1RCP
For more detailed information please read the
KDEMOA5-E datasheet


IDEAL-TEK KITS

At Ideal-tek we manufacture and supply a range of hand tool sets that include a variety of different tools for different applications.
(Ideal-tek KDEMOA5-E DEMOTOOL Newsletter)